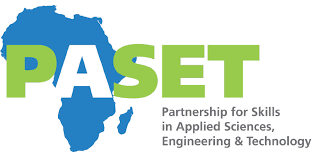 MITIC Doctoral Computer Science

PROGRAM
CALL FOR APPLICATIONS
MITIC is part of a regional and international dynamic to respond to the demand for training and research in mathematics, computer science and ICT in Africa. It aims to contribute to improving the supply of higher-level training (Master, PhD) while producing innovative technologies through research, responding better to the strong demand for training of a young population and reinforcing regional research in order to contribute to meet the challenge of Africa's development. Through funding by the Regional Scholarship and Innovation Fund (RSIF) of the Partnership for skills in Applied Sciences, Engineering and Technology (PASET), MITIC will sponsor PhD scholars from sub-Saharan Africa. The scholarship will cover a competitive stipend for living expenses and part of the tuition cost. The research training of the RSIF PASET scholars will focus on issues related to Computer Science and ICT.
1) Applying to MITIC (requirements)
>Submit a cover letter of maximum two pages on the academic background and interests.
>Provide the names and contacts of two (02) references.
>Provide a CV and a pdf version of your academic credentials including your Bachelor's degree, and Master's degree
>All application documents mentioned above should be sent to

Cette adresse e-mail est protégée contre les robots spammeurs. Vous devez activer le JavaScript pour la visualiser.

with the subject "Application to PhD program [Include PhD topic chosen

]"
>Scroll down to see the list of topics
>For more information on the MITIC PhD program, visit the website http://www.ceamitic.sn
Note: Women are strongly recommended to apply.
2) Applying for the RSIF Scholarship
Apply to be part of MITIC's first batch of PhD scholars with funding from the Regional Scholarship and Innovation Fund (RSIF). The RSIF is a scholarship program (3 – 4 years) led by African governments and is an initiative under the Partnership for skills in Applied Sciences, Engineering and Technology (PASET).
>Apply first to a MITIC PhD program (as described above)
>Apply in parralel for the RSIF scholarship via www.rsif-paset.org/apply
>Must be a citizen of a sub-Saharan African country
>Current academic staff/faculty that do not have a PhD are encouraged to apply
>For information on the complete requirements and how to apply for the RSIF scholarship, visit www.rsif-paset.org/apply or email Cette adresse e-mail est protégée contre les robots spammeurs. Vous devez activer le JavaScript pour la visualiser.Cette adresse e-mail est protégée contre les robots spammeurs. Vous devez activer le JavaScript pour la visualiser.">

Applications will be closed on Monday, July 24, 2017, 5:00pm GMT
Note: Research will be conducted in English
List of thesis topics [Click on links below to see detailed descriptions]
1) Image and video semantic segmentation for visual content-based retrieval
2) Automatic page categorization in a semantic wiki
3) Knowledge Discovery in the semantic wiki for ontology enrichment
4) Big Data and storage: toward a migration/integration uniform formal framework
5) Decentralized architecture and block code to guarantee the inviolability of information
6) Lightweight Cryptography for Auto configurable Networks
7) Implementation of new fault tolerance solutions in a wireless sensor network in a multi-channel context

8) Group mutual exclusion in opportunistic networks
9) Distributed storage and querying of semantic Web data with NoSQL data stores
10) Software Defined Network Security self-orchestration in mobile IPv6
11)Designing self-optimized irrigation in the Sahel area based on the Internet of Things
12)Frequent Queries Computations in Arbitrary Relational Database
13)Mining Frequent Queries for Big Data
14)Gene regulatory networks and evolutionary algorithms for microbiological dynamics
15)BDI agents for social dynamics in epidemiology. Application to Schistosomiasis

Following a call for applications in july 2015, the following PhD candidates have been selected for funding.
Click on the file to view it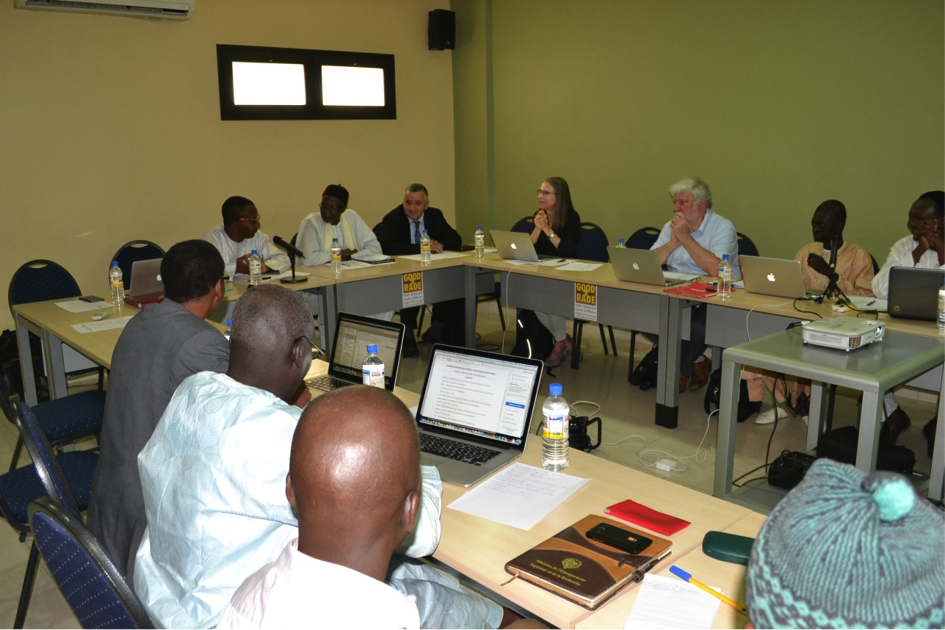 The Scientific Board was formerly established by Professor Baydallaye Kane, Vice Chancellor of the Université Gaston Berger. Professor Amadou Lamine Ndiaye, Honorary Vice Chancellor of Université Gaston Berger was appointed President of the Board and Chair of the first meeting. Professor Moussa LO, Coordinator of CEA-MITIC shared project updates related to governance, research, training, partnerships and finances.
Professor Amadou Saidou Maiga, Deputy Coordinator of the center presented the research projects and postdoctoral candidates who applied for funding. Board members met behind closed doors to assess the projects. 5 out of the 21 eligible projects have been selected for funding. The next board meeting is scheduled in late 2016.
:: Find us on:
:: Contact us

> Centre d'Excellence Africain en Mathématiques, Informatique et TIC (CEA-MITIC)
> UFR de Sciences Appliquées et de Technologie (UFR SAT)
> Université Gaston Berger
> St-Louis Sénégal
>BP 234 Saint-Louis du SENEGAL
Email :ceamitic@ugb.edu.sn ceamitic@ceamitic.sn
Tel.: +221 33 961 23 40
© Ceamitic 2015